WHO WE ARE
The Veterans Relief Network is a non-profit 501 (c) (3) organization that was founded to assist U.S. military veterans and their families. Our financial assistance program helps those heroes and their families when it becomes difficult for them to cope with ever increasing costs be it medical or simply daily living expenses.
WHAT WE DO
We can never truly repay the debt we owe our military heroes. When veterans are unable to find sources to help them through difficult and stressful periods in their lives, VRN can offer relief with financial assistance.
GET INVOLVED
Men and women of the military need our moral and financial support. One way to show your support is through a donation to VRN. Your donation tells us that you are also concerned about the future of our veterans,who gave so much, and their families
WELCOME TO VETERANS RELIEF NETWORK
After their military service, many veterans, including their families, find that resuming a normal life is challenging and their lives are deeply affected.
Not only are the affects physical and psychological but also financial. These families often do not have the financial resources to get them through these stressful periods. This is the time that VRN can step in and be of financial assistance to veterans and their families.
As we express our gratitude, we must never forget that the highest appreciation is not to utter words but to live by them.
FREEDOM IS NOT FREE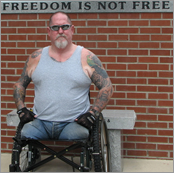 The American people have little understanding of the true cost of war. Our country has sent 2 million troops to Iraq, Afghanistan, and other parts of the world to support the war on terrorism. We hear much about the psychological effects of war, but are not aware of the economic factors that drive veterans and their families into poverty, homelessness, and suicide.
Jobless Veterans
Joblessness among US military veterans remains higher than the civilian population. Veterans deployed overseas for prolonged periods struggle to find work because of the traumas of war as well as training that did not translate into the civilian world.
Women veterans also have a harder time finding jobs due to the same reasons: poverty, homelessness, and suicide. When female veterans are in need of health services, they find that there are fewer programs specifically designed for them and must look to other sources.  Thus, having health issues also limits their ability to find employment.
HOMELESS VETERANS
Many Americans do not know that there are, on any given night, approximately 200,000 homeless veterans around the U.S. as cited by the Coalitian for the Homeless. Female veterans are twice as likely to become homeless compared with women who never have served in the military.
Female and male veterans with disabilities such as PTSD (post traumatic stress disorder) and traumatic brain injuries are more likely to become homeless. Much depends on the kind of trauma they experienced during their time in the military.
Help Make a Difference
With your financial support, VRN is able to help veterans and their families in time of need. Your special donation tells us that you are also concerned about the future of our veterans and their families. You can feel confident in your donation as we are a recognized 501 (c)(3) charitable organization. Donations to VRN are tax-deductible to the extent of the law. VRN thanks you in advance for choosing to help veterans and their families.